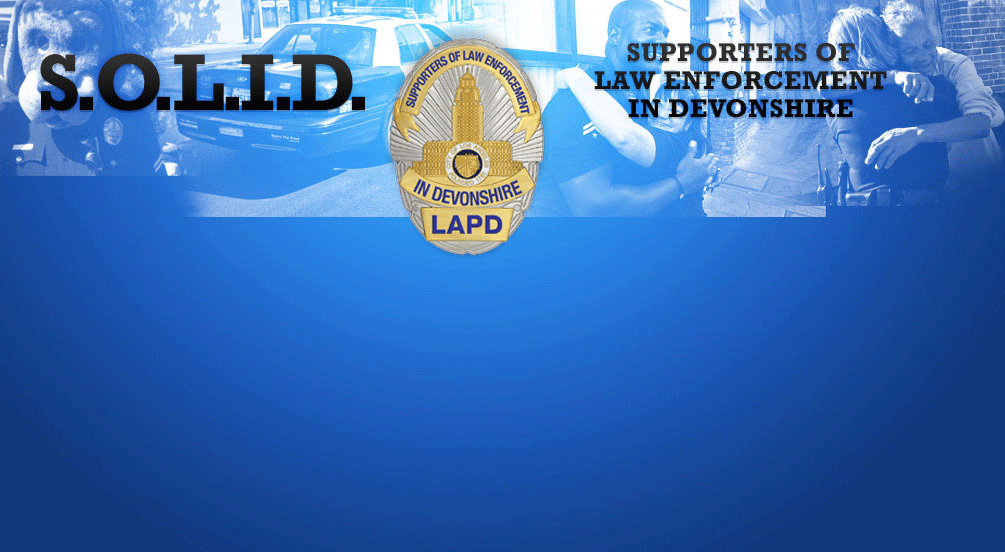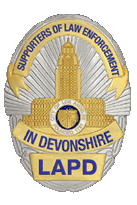 Supporters OF Law Enforcement In Devonshire
​
​
Dear Community Member,

The future of Devonshire Division LAPD is at the heart of SOLID's purpose. We are proud to continue our ambitious support to our Officers' needs and boost their moral. Since inception SOLID has raised hundreds of thousands of dollars to pay for needed equipment, Senior Lead Officer facilities and improvements, station gym, police community room, station LED billboard, and so much more.

This is all possible because of you and your commitment to the
community, it's safety and welfare. With that in mind, please
consider making a tax-deductible contribution to our Annual
Partnership Fundraiser by December 31.

This year our goal is to raise $45,000 to renovate and furnish a
Volunteer Room for the many volunteer groups who serve at
Devonshire Division so they can hold their meetings onsite.

Meeting our annual fundraising goals with contributions from you and the community will help to provide Devonshire area Officers with the needed resources not provided by the City. Please contact Richard Farra at richfarra@gmail.com with any questions or for more information.

Thank you for helping SOLID meet the needs of our Officers.
Together we will help to make our community safer.

Sincerely,
Dianne Kartiala
President