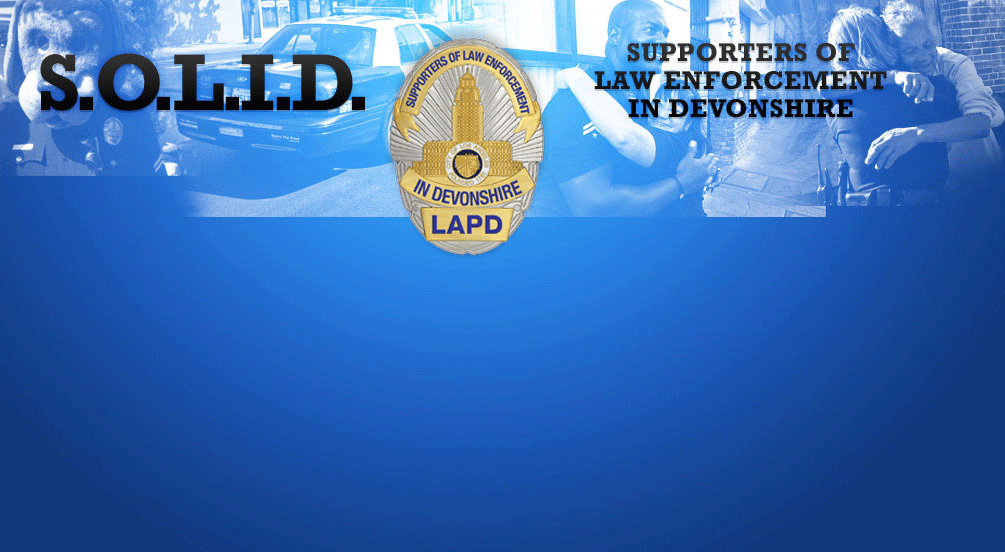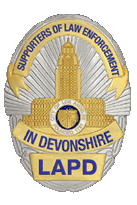 Supporters OF Law Enforcement In Devonshire
Captain III Kathleen J. Burns
STATION INFO
10250 Etiwanda Avenue
Northridge, CA 91325
818-832-0633 Voice
818-832-0665 TDD/TTY
Captain Burns was born in Van Nuys, California. She resided in several areas throughout Southern California prior to moving out-of-state to pursue her Bachelor's Degree. In 1994, Captain Burns received a Bachelor of Arts in Criminal Justice from the University of Nevada, Las Vegas. In 1995, she returned to California and began her career with the Los Angeles Police Department.
​Captain Burns worked a variety of assignments including Patrol, Traffic, Vice, and several Specialized Units. In 2003, she was promoted to rank of Detective where she conducted investigations on a variety of crimes including Burglary and Robbery. During this time, she took on the challenge of working on her Master's Degree in Public Administration at California State University, Northridge, which she completed in 2005. Also in 2005, she was assigned to Narcotics where she found her calling to serve the community and make neighborhoods safer by focusing on quality of life issues. This led to Captain Burns being promoted to the rank of Detective III as the Officer-In-Charge of a Narcotics Enforcement Detail. In 2012, Captain Burns was promoted to the rank of Lieutenant and was assigned to West Los Angeles Division as a Watch Commander.
​
In 2014, she transferred to Mission Division where she soon promoted to the Commanding Officer of Detectives. She had oversight of all criminal investigations, including several high-profile cases. Captain Burns has a passion for investigations and identifying and apprehending criminal offenders.
In March of 2017, Captain Burns was promoted to the rank of Captain as the Commanding Officer of Devonshire Patrol Division. After a year at Devonshire she served as the Patrol Captain at Hollenbeck Division.
​
She has returned to Devonshire Division having been promoted to Captain III, Commanding Officer for the Devonshire Area Division.
​
Captain I Anthony Espinoza
The son of a 25-year Los Angeles Police Department veteran, Captain Anthony Espinoza followed in his father's footsteps and joined the LAPD in 1999. After graduating from the police academy, Captain Espinoza worked several assignments as a police officer, including Patrol, the Juvenile School Car, Gang Enforcement Detail, Narcotics Field Enforcement Section, and Vice, as well as a stint in Metropolitan Division.

After promoting to the rank of Sergeant in 2007, Captain Espinoza spent time in West Los Angeles, Southwest, Olympic and 77th Areas. Additionally, he was assigned to Internal Affairs Central Criminal Division and Special Operations Division.

In 2017, Captain Espinoza promoted to Lieutenant and was assigned to West Los Angeles Area, where he served as the Patrol and Detective Watch Commander. Captain Espinoza transferred to Information Technology Bureau and served as the adjutant to the Bureau Chief, and the
Department Liaison to the Los Angeles Police Foundation.

In 2021, he was promoted to his current rank of Captain, where he currently serves as the Commanding Officer of Devonshire Patrol Division.

Captain Espinoza graduated from Los Angeles Harbor College and received an Associate of Science Degree in Administration of Justice. His passion for education and leadership led Captain Espinoza to continue his education while on the job, receiving a Bachelor of Science Degree in Criminal Justice and a Master of Science Degree in Organizational Leadership, both
from Chapman University.

Captain Espinoza has also attended the University of Southern California's Delinquency Control Institute, Sherman Block Leadership Institute and Los Angeles Police Department Leadership Program. Captain Espinoza spent 10 years teaching Vice Undercover Operations to police officers throughout California