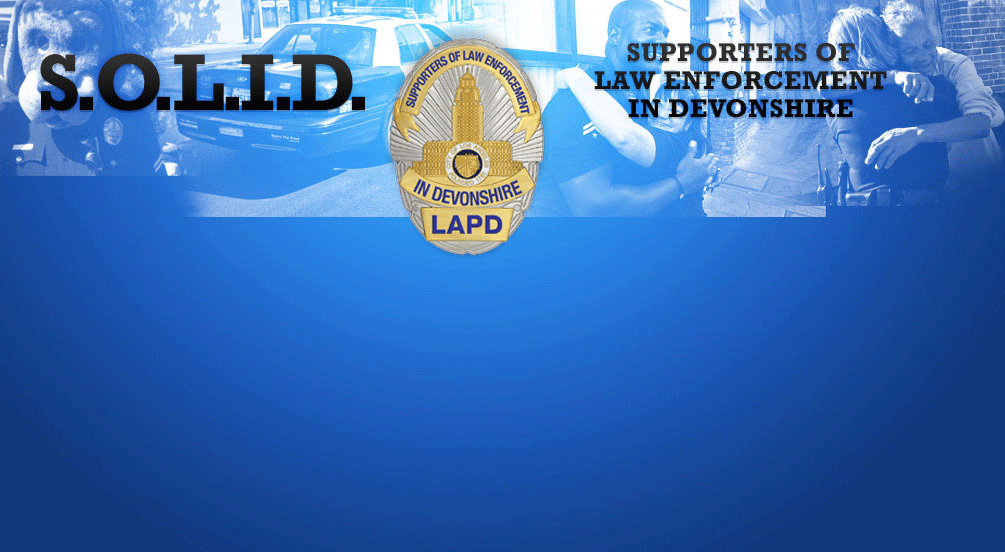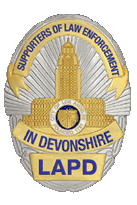 Supporters OF Law Enforcement In Devonshire
Captain III Kathleen J. Burns
Captain Burns was born in Van Nuys, California. She resided in several areas throughout Southern California prior to moving out-of-state to pursue her Bachelor's Degree. In 1994, Captain Burns received a Bachelor of Arts in Criminal Justice from the University of Nevada, Las Vegas. In 1995, she returned to California and began her career with the Los Angeles Police Department.
​
​Captain Burns worked a variety of assignments including Patrol, Traffic, Vice, and several Specialized Units. In 2003, she was promoted to rank of Detective where she conducted investigations on a variety of crimes including Burglary and Robbery. During this time, she took on the challenge of working on her Master's Degree in Public Administration at California State University, Northridge, which she completed in 2005. Also in 2005, she was assigned to Narcotics where she found her calling to serve the community and make neighborhoods safer by focusing on quality of life issues. This led to Captain Burns being promoted to the rank of Detective III as the Officer-In-Charge of a Narcotics Enforcement Detail. In 2012, Captain Burns was promoted to the rank of Lieutenant and was assigned to West Los Angeles Division as a Watch Commander.
​
In 2014, she transferred to Mission Division where she soon promoted to the Commanding Officer of Detectives. She had oversight of all criminal investigations, including several high-profile cases. Captain Burns has a passion for investigations and identifying and apprehending criminal offenders.
In March of 2017, Captain Burns was promoted to the rank of Captain as the Commanding Officer of Devonshire Patrol Division. After a year at Devonshire she served as the Patrol Captain at Hollenbeck Division.
​
She has returned to Devonshire Division having been promoted to Captain III, Commanding Officer for the Devonshire Area Division.
​
STATION INFO
10250 Etiwanda Avenue
Northridge, CA 91325
818-832-0633 Voice
818-832-0665 TDD/TTY
Captain Eric Eppolito began his career with the Los Angeles Police Department (LAPD) in 1997 when he was 21 years old. One of his first assignments after graduating from the Police Academy was undercover narcotics in Los Angeles High schools. As an officer, Eric worked Hollywood Patrol, Hollywood Prostitution Enforcement Detail and the Devonshire Vice Unit. He was promoted to Field Training Officer in 2005 at Mission Division and was responsible for training probationary police officers. Eric had a short loan in 2007 at Training Division as a firearms instructor of new recruits until he was promoted to sergeant in 2008. Eric was assigned as a field supervisor to Topanga Community Police Station when it opened in 2009. Eric was promoted to Topanga Division assistant watch commander in 2014 and later supervised the Gang Field Unit, responsible for the apprehension of violent criminals citywide in the Gang and Narcotics Division. In 2017, he was awarded the Police Meritorious Unit citation for his leadership in the Gang Field Unit. Eric was promoted to lieutenant in 2019 and returned to Topanga Community Police Station. As a lieutenant, Eric worked several assignments. He served as a watch commander, the assistant commanding officer in Topanga Detectives, and as the Officer in Charge, in Internal Affairs Group assigned Workplace Section. Captain Eppolito's law enforcement tenure includes over 15 years of supervisory experience.

Captain Eppolito graduated from Union Institute and University with a Bachelor of Science degree in Criminal Justice in 2013. He is also a graduate of the LAPD Leadership and POST Management Courses. He is passionate about providing mentorship, promotional seminars, and mock oral interview sessions to help employees advance in their careers.

Captain Eppolito resides in LA County with his family which includes his young daughter and his wife, who is a lieutenant in the LAPD.
​