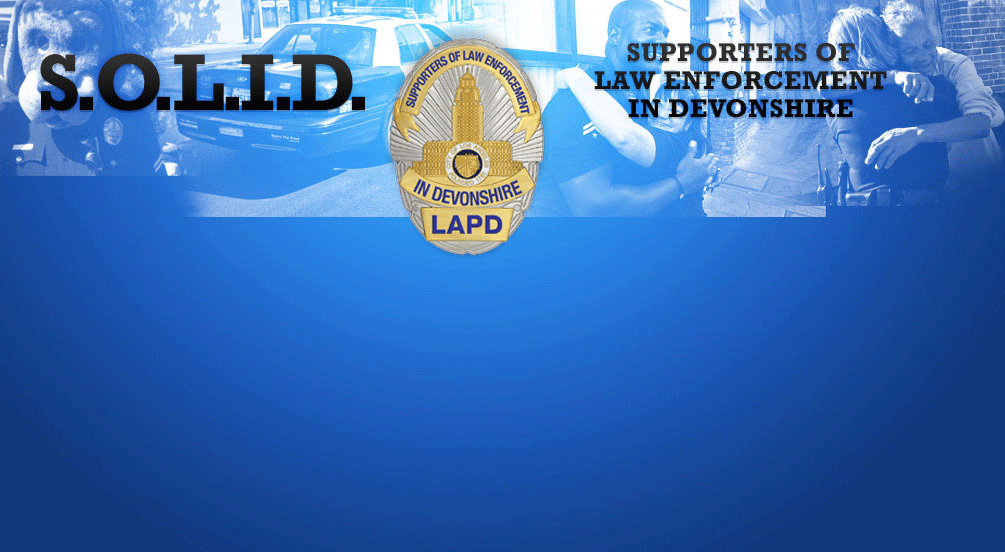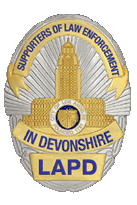 Supporters OF Law Enforcement In Devonshire
Captain III Kathleen J. Burns
STATION INFO
10250 Etiwanda Avenue
Northridge, CA 91325
818-832-0633 Voice
818-832-0665 TDD/TTY
Captain Burns was born in Van Nuys, California. She resided in several areas throughout Southern California prior to moving out-of-state to pursue her Bachelor's Degree. In 1994, Captain Burns received a Bachelor of Arts in Criminal Justice from the University of Nevada, Las Vegas. In 1995, she returned to California and began her career with the Los Angeles Police Department.
​
​Captain Burns worked a variety of assignments including Patrol, Traffic, Vice, and several Specialized Units. In 2003, she was promoted to rank of Detective where she conducted investigations on a variety of crimes including Burglary and Robbery. During this time, she took on the challenge of working on her Master's Degree in Public Administration at California State University, Northridge, which she completed in 2005. Also in 2005, she was assigned to Narcotics where she found her calling to serve the community and make neighborhoods safer by focusing on quality of life issues. This led to Captain Burns being promoted to the rank of Detective III as the Officer-In-Charge of a Narcotics Enforcement Detail. In 2012, Captain Burns was promoted to the rank of Lieutenant and was assigned to West Los Angeles Division as a Watch Commander.
​
In 2014, she transferred to Mission Division where she soon promoted to the Commanding Officer of Detectives. She had oversight of all criminal investigations, including several high-profile cases. Captain Burns has a passion for investigations and identifying and apprehending criminal offenders.
In March of 2017, Captain Burns was promoted to the rank of Captain as the Commanding Officer of Devonshire Patrol Division. After a year at Devonshire she served as the Patrol Captain at Hollenbeck Division.
​
She has returned to Devonshire Division having been promoted to Captain III, Commanding Officer for the Devonshire Area Division.
​
Captain Wyma was born and raised in Los Angeles, California and continues to reside in the City with his wife and son. He graduated from Verdugo Hills High School in the East San Fernando Valley and received his B.A. Degree from California State University, Northridge.
After joining the Los Angeles Police Department in 1996, he went back to school part-time and obtained an M.S. Degree from California State University, Los Angeles.
​
His experience in the Department includes patrol as a Police Officer in Hollywood, Van Nuys and Transit Division. In early 2000, he was selected to be part of the planning group for the Democratic National Convention (DNC) which Los Angeles hosted later that year. This group was comprised of representatives from LAPD, LAFD, LASD, DOT and the Office of the Mayor. After the 2000 DNC, he worked the Detective Support Division, Fugitive Warrant Section, West Valley Patrol, Training Division, West Valley Vice, and Recruitment and Employment Division before being promoted to Detective in 2005.
​
As a Detective, he was again assigned to Hollywood Division investigating crimes against persons, major assault crimes, burglaries and thefts. In 2006, he transferred to Risk Management Group where he worked in the Office of the City Attorney investigating claims against the City and was promoted to Detective Supervisor in 2007. In 2009, he promoted to the rank of Sergeant and transferred to Rampart Division where he worked as a patrol and bike supervisor before moving to Operations-Central Bureau as the Officer in Charge of the Sex Offender Registration Enforcement and Compliance Team where he stayed until transferring to Internal Affairs Division in 2015.
​
In 2018, he returned to Rampart as a Lieutenant and worked as a patrol Watch Commander. In September, 2019, he was assigned as the Commanding Officer of Olympic Detective Division and then in July 2021 he assumed the Commanding Officer position at Commission Investigation Division. In February, 2022 he was promoted to the rank of Captain at the Devonshire Patrol Division.
​
Captain Wyma comes from a family of Los Angeles public servants. His Grandfather was elected to the City Council in 1980 where he served until his death in 1986. His Grandmother continued her civic involvement as an appointed representative on numerous boards, City Commissions and the Los Angeles County Grand Jury. His parents were also very involved in their communities. This commitment to service was passed down to Captain Wyma, not only in his career choice, but also as an active community member, where he and his family continue to volunteer.
​